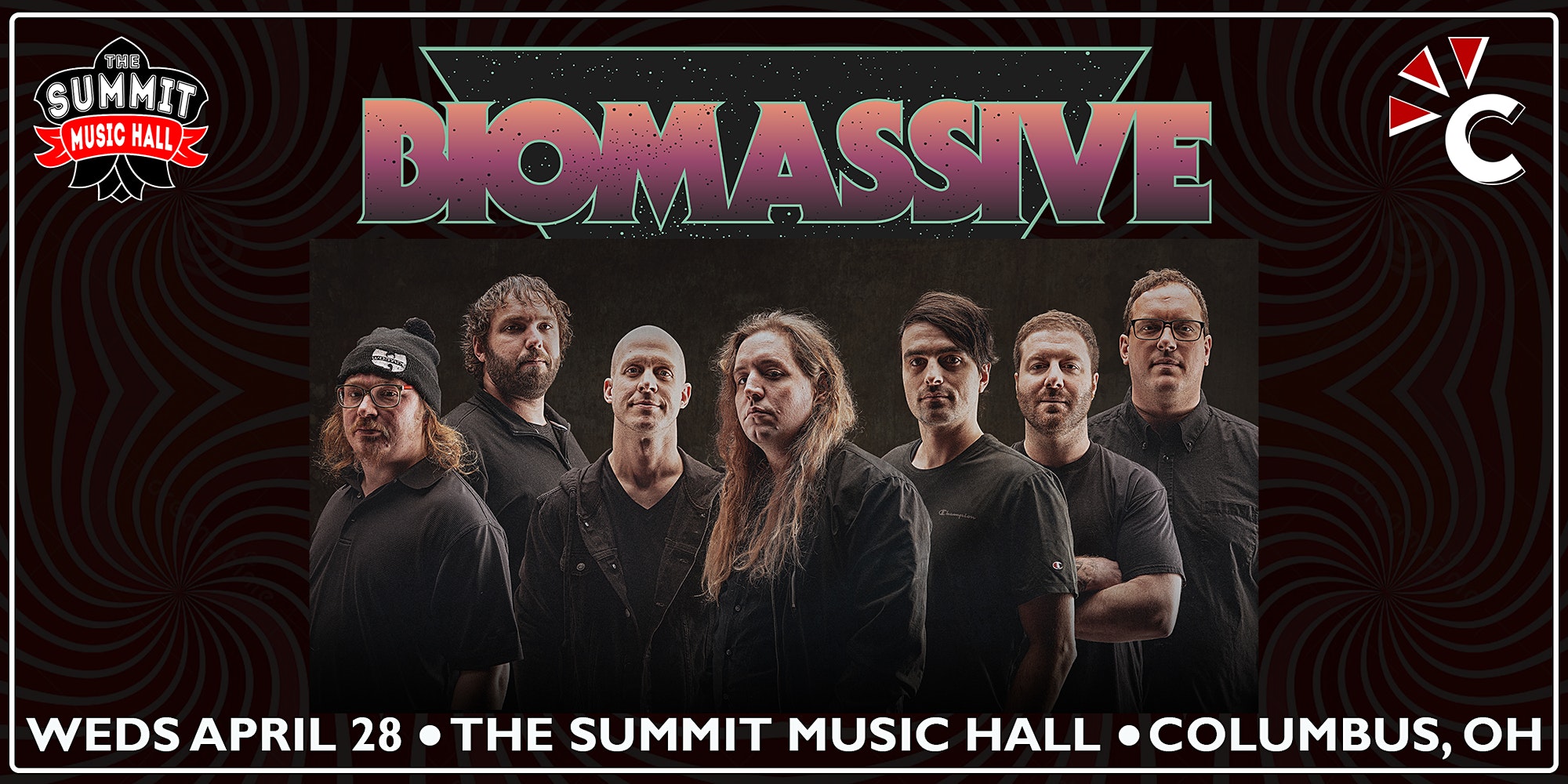 BIOMASSIVE @ THE SUMMIT MUSIC HALL – WEDNESDAY APRIL 28
BIOMASSIVE performs at the Summit Music Hall on April 28, 2021!
This anomalous Northern Michigan band redefines the sound of the electronic genre. A true progressive jam band, Biomassive is alloying the organic feel of dual harmony guitars with ground-shattering sub-bass mechanics.
Biomassive is a seven-piece electronic orchestra. Delivering innovative texture thru strict discipline in granular synthesis and modular theory. Their music pulls you to a distant place, that feels oddly familiar.
In 2020, the band announced a "Lith" trilogy alum series. Releasing, "Polylith" in 2020 as a live album, loaded with organic instrumentation, solos, and improvisation sections. May 2021 they are releasing "Monolith" a studio EP, focusing on top-shelf production EDM, going back to their original D.J. roots. Presently, they are wrapping up writing, "MEGAlith" a full-length album – fusing their core ingredients into a fresh sound – as well as a split-EP with Midwest heavy hitters, Stormy Chromer.
Biomassive is obsessed with presenting a national-level production. They carry professional engineers, vibrant lighting, projection mapping, and live-streaming equipment, to ensure every show is memorable! In between tours, the band members are independent contractors for national festivals, venues, and events – to chisel their prowess for presentation.