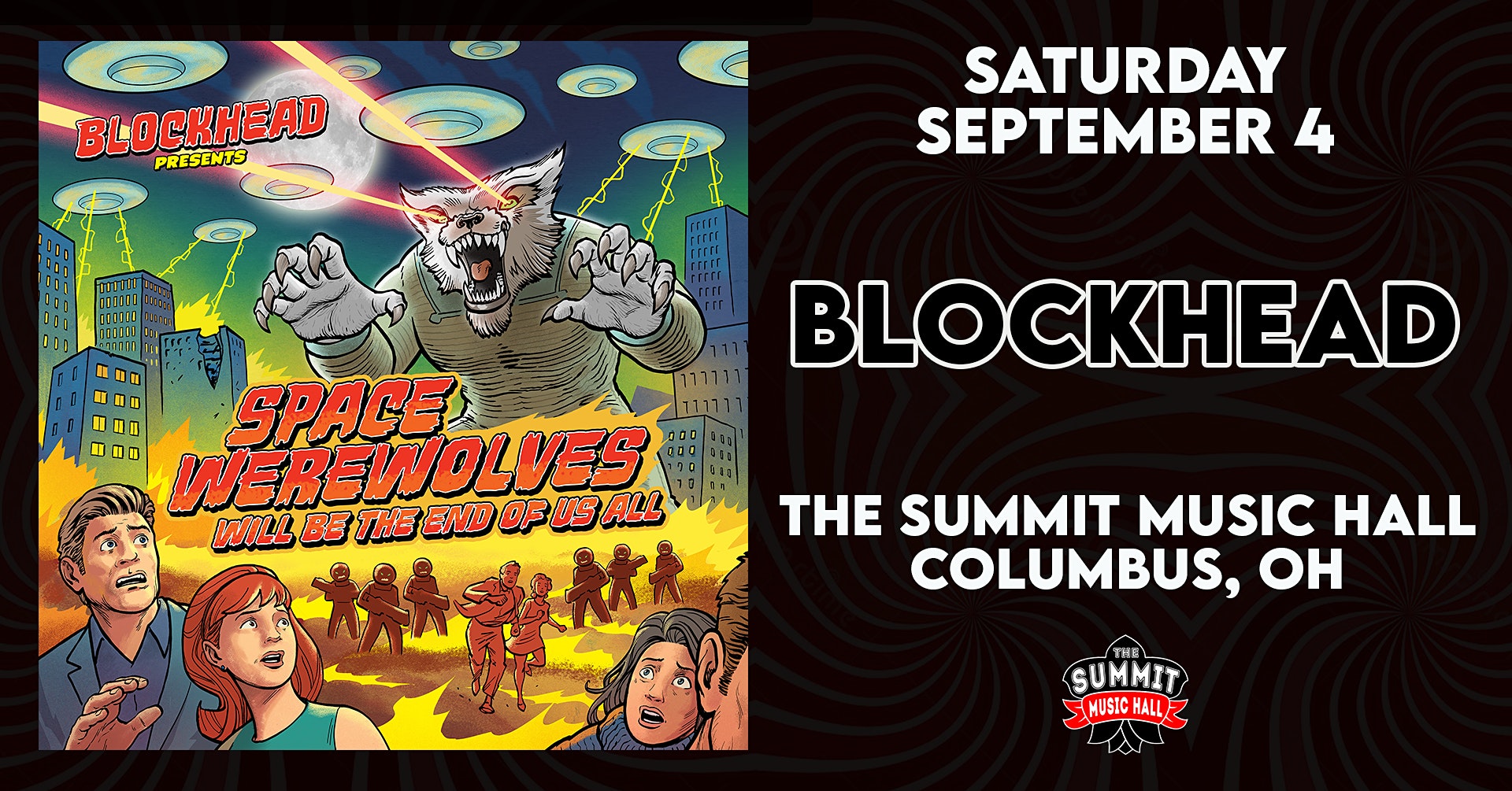 Blockhead plays The Summit Music Hall on Saturday September 4th!
Doors @ 7 / Show @ 8
Blockhead returns with his first tour since the start of the pandemic showcasing music from his upcoming new album 'Space Werewolves Will Be The End Of Us All'.
You can pre-order the album on Vinyl, CD, and Digital here: https://www.blockheadnyc.com
The internationally renowned NYC producer Tony Simon—aka Blockhead—has released 15 albums over the past 15 years, including four acclaimed records for Ninja Tune and numerous production jobs including notable works with Aesop Rock. He is regarded as one of the modern masters of instrumental hip-hop and has more recently been releasing music on other platforms like Future Archive Recordings and Backwoodz Studios.
The new album brings fans his well-honed sonic treats while offering something slightly different, and certainly timely. The B-movie-esque title 'Space Werewolves Will Be The End Of Us All' may come as no surprise to the long-time followers who are familiar with his penchant for injecting comedy and opinions in his titles, or his short lived career working at a video store in NYC. But it serves not only as an overarching sci-fi theme for the record, but also as an arbitrary armageddon scenario that could well have been COVID, climate change, war, or any number of modern world threats. Indeed this album is Blockhead's personal 'The End Is Nigh' sandwich board for today's world using his own handwriting…
"I initially set out to make 'Uncle Tony's Coloring Book Part 2', but as I got into it I realized we were in a very specific time and opted to make an album that covered more moods than just being upbeat. That time is coming but I couldn't ignore the present." -Blockhead
'Space Werewolves Will Be The End Of Us All' releases on Sept. 3 via the indie electronic label Future Archive Recording.