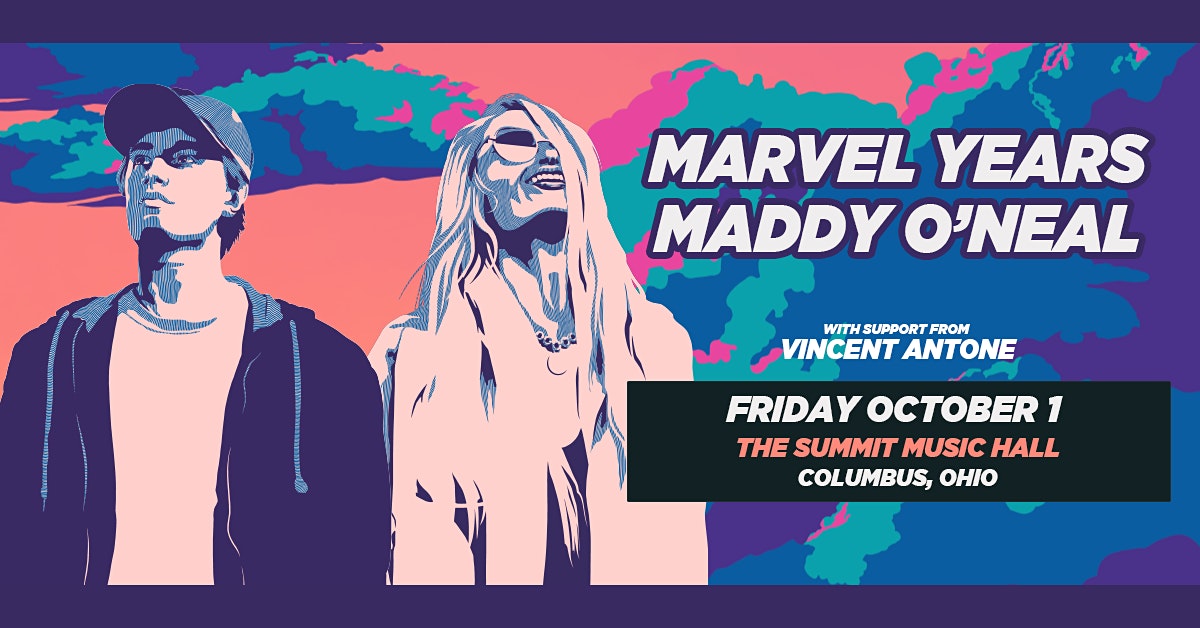 Marvel Years & Maddy O'Neal play The Summit Music Hall on Friday October 1st with special guest Vincent Atone!
Doors @ 7 / Show @ 8
Cory Wythe, the producer and guitarist better known as Marvel Years, has found a welcome place for himself within the increasingly popular glitch-hop / electro-soul dance music scene. In just a short period of time, his progression has become outright impossible to ignore. Much more than your average DJ/producer, Marvel Years incorporates electric guitar in his live performances. His approach to blending electronic beats and shredding soulful guitar on his original tracks and remixes creates a sound that is a unique hybrid of EDM combing glitch, retro-funk, classic rock, soul, jazz and hip-hop. "Classic rock has been a huge influence on me," Wythe explains. "I love breathing new life into those older songs. I think that's a good medium for bringing new listeners into my music because they can relate to that stuff. I improvise (on live guitar) over a lot of my stuff."
With a sound that is ever-changing and coined 'signature,' Maddy O'Neal glows amongst her fellow artists across the globe and stands out of the pack as truly remarkable. And that is just where she sets her aim — for being ordinary is not in her DNA. Growing up with two wildly creative parents set the tone for Maddy's life path, and soon her expression was formed by way of soulful melodic overtones, driven basslines, and glitched out hip hop grooves. "When you hear Maddy O'Neal, you know it's Maddy O'Neal" and the more you get to know her, the more you realize this is something different.