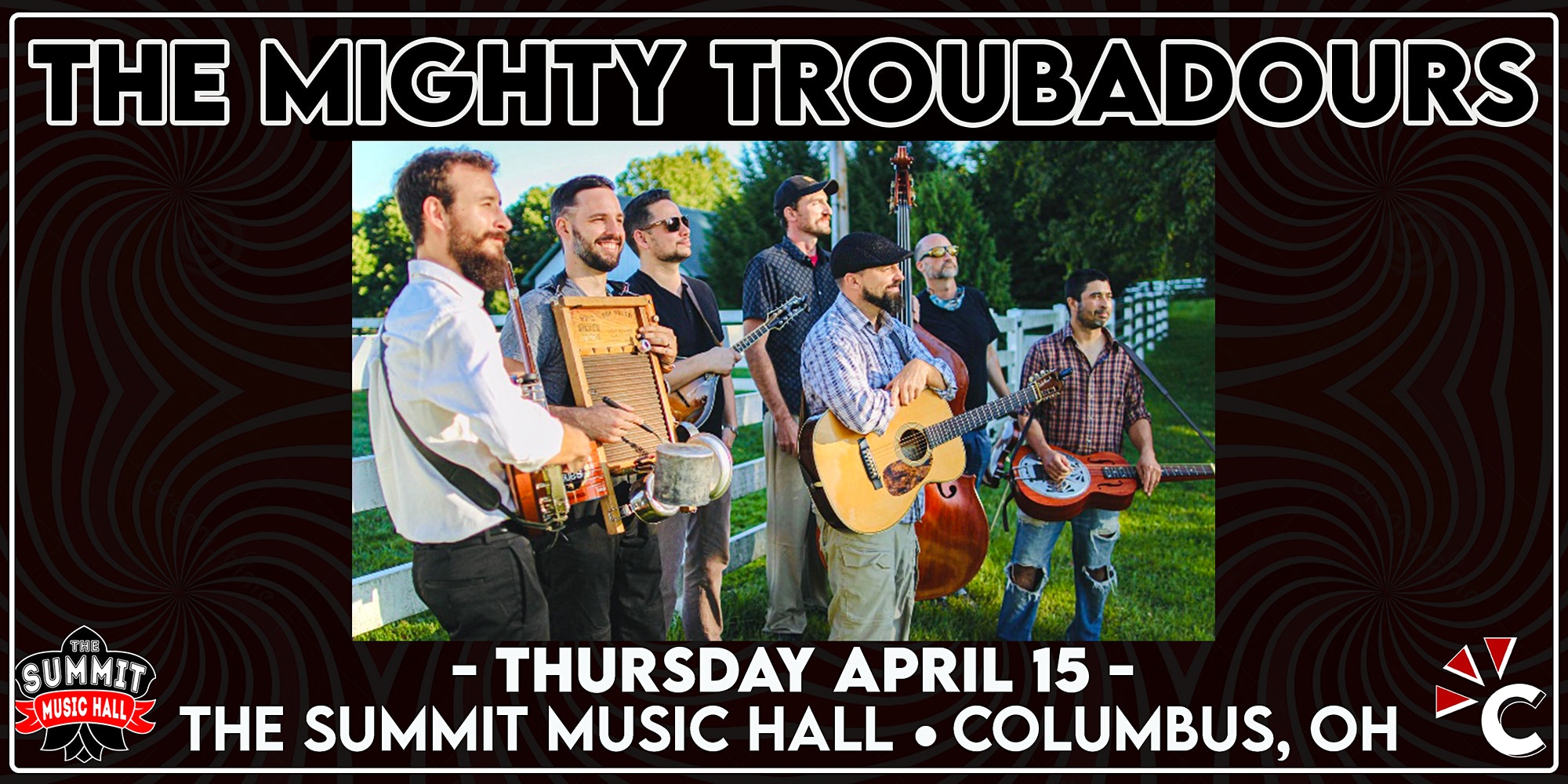 The Mighty Troubadours play The Summit Music Hall on April 15th!
Free Show!
Doors at 7/ Show at 8
The Mighty Troubadours are a vocally-oriented string-band that offers an eclectic blend of traditional and contemporary bluegrass music.
The band is a collaboration of local performers Joey Gardina, Aaron Snyder, Isaiah Sparling, James Hendrickson, Mark Gonzales, and Skott Brown. With a combination of original music and covers, they play a few different styles of bluegrass music. This eclectic mix of styles is unified by the common threads of acoustic settings on mandolin, banjo, dobro, guitar, violin, and bass. Their soulful harmonies and "grassy" instrumentation encompass a true Americana style.